Best practice search engine optimisation is many small things done well. A major part of maintaining your website's optimisation is making minor adjustments along the way. Here are six small wins to help your SEO performance.
1. Find broken links
The internet is an ever-growing and shifting entity. Domains change ownership and disappear, businesses rebrand and change hands. This means the outbound links you once had pointed to relevant resources and references may now go nowhere. Or worse – somewhere you don't want to send your visitors.
Broken and misdirected links can be harmful in two ways:
They provide a poor user experience, which can negatively impact conversion rates, time on site and bounce rates. Broken links can undermine trust and leave visitors with a poor impression of your site and business.
Broken inbound and outbound links can adversely affect your search engine ranking. Search engines expect anchor text to link to pages that are relevant. If it doesn't find a page that makes sense to the algorithm, contains multiple redirects or stops at a 404 error, it can count against your site.
The simplest way to check the quality of your inbound & outbound links is to use a tool that scans your domain, such as Screaming Frog. This will produce a list of URLs that you can systematically check.
2. Add internal linking
While you're dealing with linking, internal links are easy to add and will strengthen your site's optimisation. Your site relies on the search engine crawlers reading your content and they need a crawlable link structure to find all the pages on your website. The best way to provide this is to create a network of links throughout your site – from your blogs to your landing pages to your product pages and back again.
Choose a phrase that sits naturally in the blog or landing page text and create a link to the product, product category or relevant target page that matches your selection. For example, if your blog mentions the benefits of advanced business web hosting, then you can link to that page (see what I did there!). You don't need to overdo it and adding two or three links from blogs and landing pages to products and services is a good start.
3. Optimise your meta descriptions
At the end of 2017, Google increased the maximum length of meta descriptions (or snippets) from 160 characters to 320 characters. When was the last time you updated yours? Meta descriptions are often overlooked or done once and never again but outdated meta descriptions could be harming your click through rate
(CTR).
CTR is a major SEO signal and convincing users to choose your site means guaranteeing you have what they want. A strong meta description is engaging and answers the user's query in just a couple of sentences. While it might be tempting to make your description vague with the intent to encourage people to investigate further, it's more likely they'll keep looking for a site where the description gives them the information they need. Meta descriptions are a chance to plainly state what a user will find and assure them their click won't be wasted.
4. Reduce your file sizes to improve page speed
Publicly, page speed became a ranking factor for mobile search in July 2018 with the rollout of Google's "Speed Update." In reality, page speed has always been directly related to user experience and time on site, two important ranking factors and conversion drivers.
One of the easiest wins is reducing file sizes. Images that aren't optimised will add critical seconds to your load time. You should aim for a file size of no more than 300kb with about 100kb being the sweet spot. In pixel terms, the width of a screen is roughly 2000px and most of your images won't need to be that wide. Think about what portion of the screen the image needs to cover and resize them accordingly.
It's also important to compress the image quality where possible.
5. Audit your content
A big part of SEO success is a dynamic, up-to-date website with relevant, regularly expanding content. However, this doesn't mean that existing content gets a free pass on quality because "content is king". Top-quality content is important to your site and pages that are out of date, poorly written, too short, disproven or irrelevant should be pruned.
Working on the content is a bigger overall job but creating a list of pages you can add to is a great first step. Once you have your list you can decide what pages you want to improve, refine, repurpose or delete.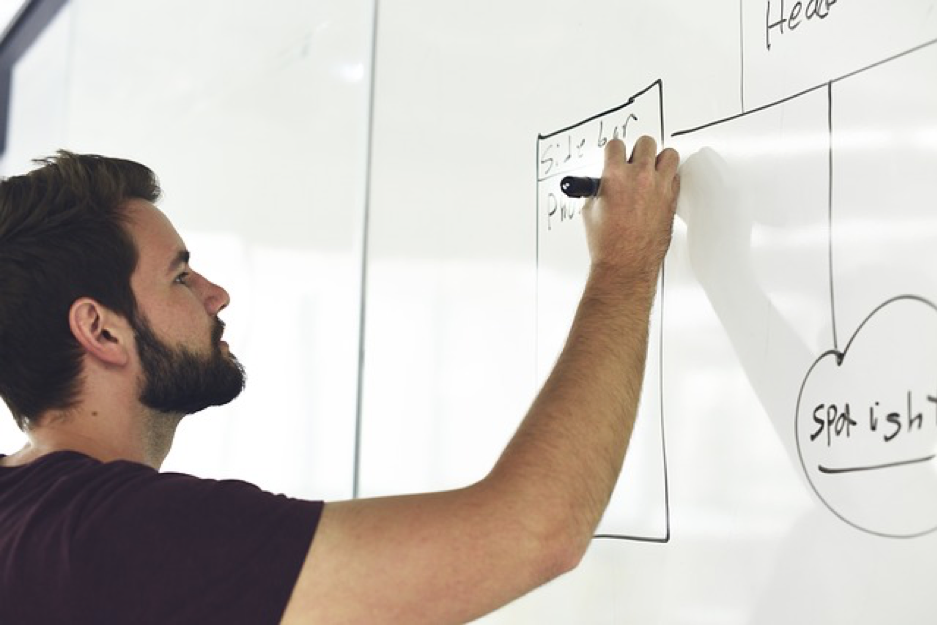 6. Upgrade your hosting
Congested, slow or unreliable hosting can impact your page speed and SEO performance. Just like your health insurance or power company, sometimes a switch can give you more for your money. When looking for a new hosting service, the two standard options are:
Shared hosting – Shared hosting is often all many small to medium businesses will require. These plans vary widely in affordability but you get what you pay for generally. Low-cost web hosting is often much slower and less reliable as providers cram many websites on one server to make their money.
A dedicated server – Your own dedicated server provides more reliability and faster speeds as you're never sharing with another website. This also means a greater cost. Again, the quality will vary with the price but for large businesses and ecommerce stores, a dedicated server is essential.
Author Bio
David Pagotto is the Founder and Managing Director of SIXGUN. He has been involved in digital marketing for over 10 years, helping organisations get more customers, more reach, and more impact.
SIXGUN focuses on scaling organisational growth and building sustainable results for the long-term, with a data-driven approach to developing strategy. As a Melbourne based digital marketing agency, SIXGUN focuses on Search Engine Optimisation, Search Engine Marketing, and Social Media Marketing.
David is passionate about seeing organisations grow while working on his mission to support meaningful causes.